Kwame Health was founded in early 2022 by Panashe Madzudzo and Mohammed Ebrahim with the aim of radically changing the way Africans think of and handle medical records.
Prior to launching Kwame Health, Panashe experienced a car accident in late 2021.
He was admitted in the ER and went through the various stages of the Healthcare in Zimbabwe from surgery to physiotherapy.
And as an experienced software developer and entrepreneur, he networked with providers at all stages of treatment and identified key shortcomings in the healthcare space that affected patient care and provider operations.
These issues spanned from workload burnout to the inability to track claims payments.
This is where Kwame Health began.
Aimed at medical providers, Kwame Health provides a cloud based medical platform that saves time and increases income for medical professionals.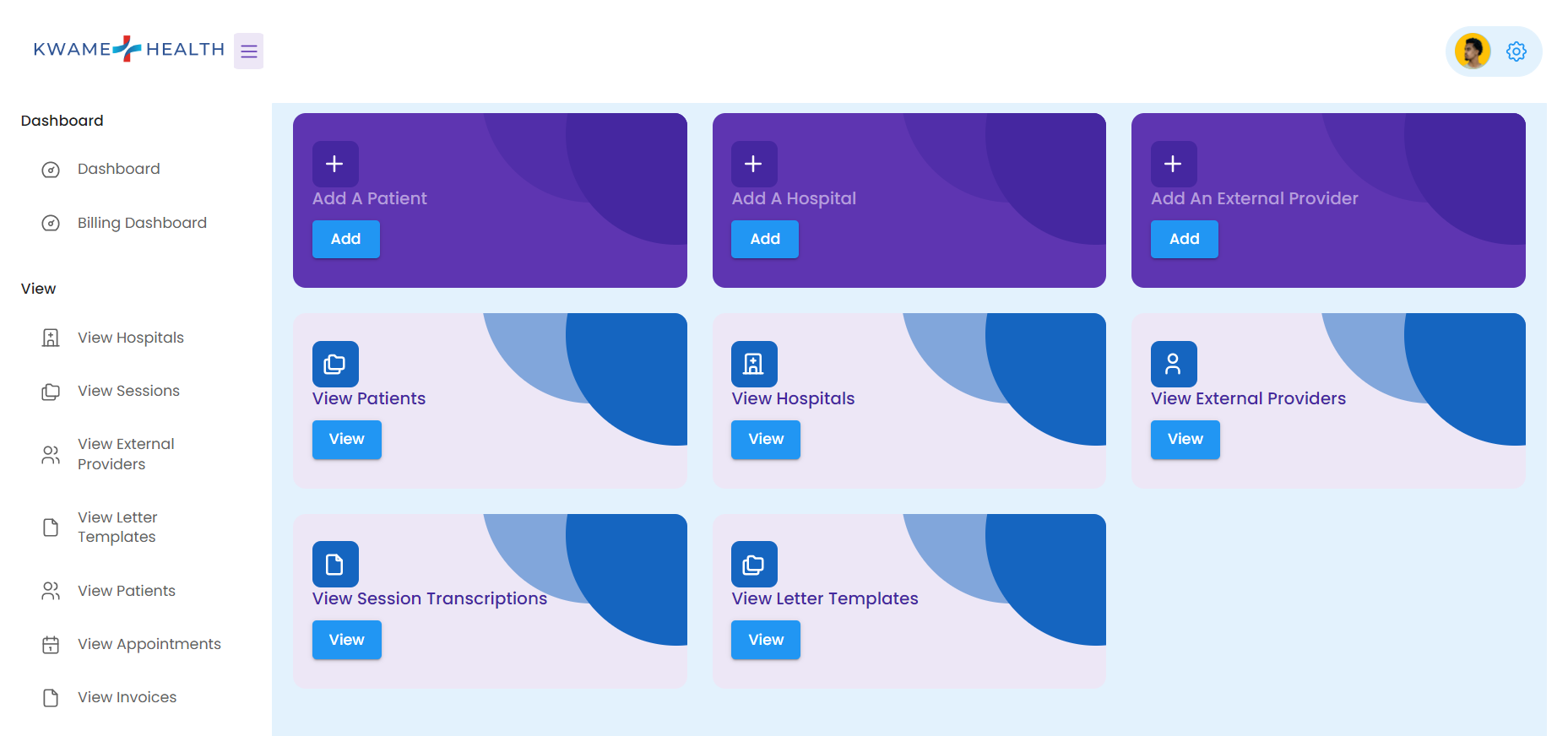 Some of our most useful features include:
Our mission to re-imagine the Healthcare industry in Africa, will ensure we continue on a path of constant innovation and solutions that will drastically improve the lives of both medical professionals and patients.
Contact Us:
Email: info@kwame.health